Who We Are
Pathways has evolved and grown our service offering over more than 20 years to be confidently focussed on three key areas of marketing; strategies, creative and the implementation of key marketing tools. Well-honed project management skills are at the heart of our business. Our network is a convergence of the best of all marketing related disciplines; creating an intricate web of talented resources and suppliers.
A career in sales and marketing, including my work within the media, gave way to the creation of Pathways more than 20 years ago. Broadcast Promotions Management and Sales Account Management with radio stations CHYM FM and CKGL in Kitchener Waterloo, Ontario and CHUM affiliates CFRA and KOOL FM in Ottawa, Ontario, provided the inspiration for me to broaden my focus.
Our work with health and sport related promotion and social marketing has been a great source of satisfaction for me. It has provided an opportunity for us to make a difference in our communities and help encourage people toward balance and wellness.
Although our client base is varied throughout all sectors, our company has developed and honed a particular talent for developing marketing programs, and creative marketing strategies for small to mid-sized organizations, teams and businesses. A particular strength is in working closely with owners and managers to provide them support through consulting, brainstorming and planning strategies; contributing and providing inside support, with an outside perspective. In many cases, owners and managers can feel isolated and alone as they plot their course. We can be both a champion and an antagonist to their approach and to provide the extra enthusiasm and energy to help bring nourishment to the their vision.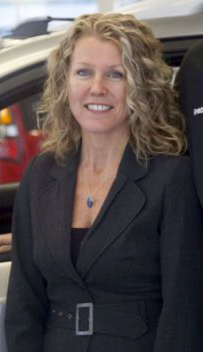 'Personally I believe that our work should be an enriching part of our lives, not just a means to an end. I feel strongly that the environment we inhabit; the aesthetic, the energy, the spirit of a place, and the people with whom we interrelate and share space, impacts and influences us greatly.For me, my career must be about doing my very best work while consciously enriching our collective experience. Joy, fun and engagement must be a part of that experi
enc
e – otherwise, what's the point!'
Linda Lamouroux

My primary roles are as project manager,
senior consultant, media buyer/manager and team leader.